You're sitting on your laptop in bed. You live in a dorm with your best friend Jenna.
Games like Freshman Year are inherently personal. An autobiographical vignette by Nina Freeman, Freshman Year follows a night in the world of Nina as she goes out to a bar.
Like many up and coming interactive experiences, your choices don't truly effect the outcome — you cannot stop what is to come, a commentary on the nature of assault. You trade texts with your friend Jenna, you choose different narrative beats. But in the end, it all comes out the same. It reminds me of the Day the Laughter Stopped, a game that attempted to have much the same effect.
The success of Freshman Year vs. The Day the Laughter Stopped is in the complicity you feel towards your characters own assault. With an adults eyes, looking towards the world of The Day, you can sense the oncoming dread. You know that your character is going towards a bad experience. You want to throw the brakes as you start your inexorable slide towards the "bad ending," in that case the only ending. The structure of The Day made me feel like an angry God holding a magnifying glass on an ant, needing the sacrifice of another young girls assault to sate my blood lust.
One of the strengths of Freshman Year is that it doesn't seem inevitable. Looking through the experience after the fact, even playing it again, you realize that your choices are topical decisions. You are not in charge of what happens that night — the same as real life in these instances. But while you are playing, you don't feel that way. You choose what you're going to wear. You pick the texts you send your friend. You wait outside the bar in the cold. These choices feel naturalistic, not inexorable. The choices make the game an exercise in personal experience, a reflective pool through which your own past choices are illuminated.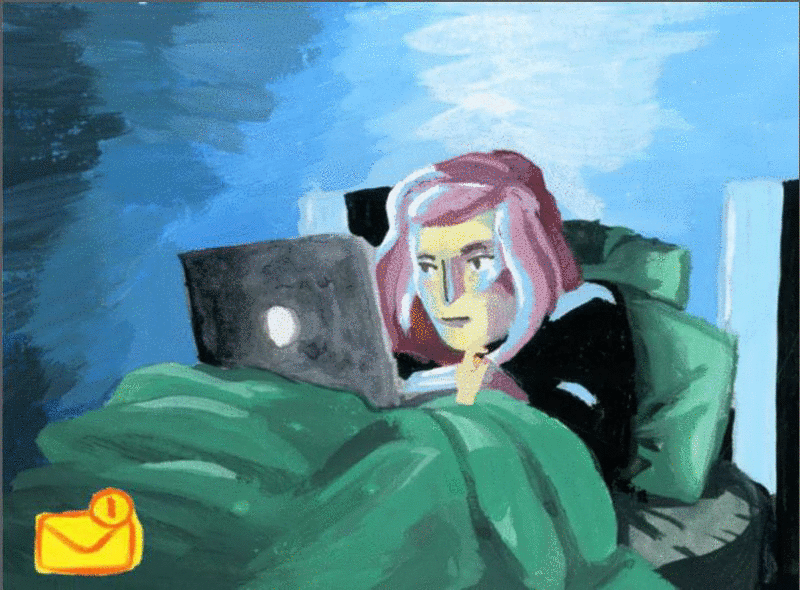 I mention personal experience because I think that may be one of Freshman Year's strengths as well as its weaknesses. Instead of sympathy for Nina's character, you experience empathy and relate the struggle of the character to your own history: the stalker I had in middle school, the man who groped my friend at a college bar when he was too drunk to protest, the guy who followed me home from a University event to tell me that he wanted to "break me in." This feeling of connected-ness is fantastic. But as a tool for communication for those unaffected, it doesn't quite work.
My own personal history aside, the suddenness of the final climatic scene is effective but also alienating to people whose experiences do not include that level of discomfort. It's difficult to fully critique a persons personal story, because it feels a bit like telling someone that they way they lived was wrong, but in the case of game design it's important.
All the parts of Freshman Year are beautiful pieces of a whole. The art style is distinctive and lovely — a watercolor of dreamlike intensity that captures the light of youth in all its innocent glory. The music is melodic and simple. The writing is stand-out — nothing feels out of place, the perspective spot on. Freshman Year is important, with a capital "I." It is the kind of game that people should play at least once, for its unique perspective and for its ability to characterize futility in a human manner.
Freshman Year is now available, for free, on Steam.